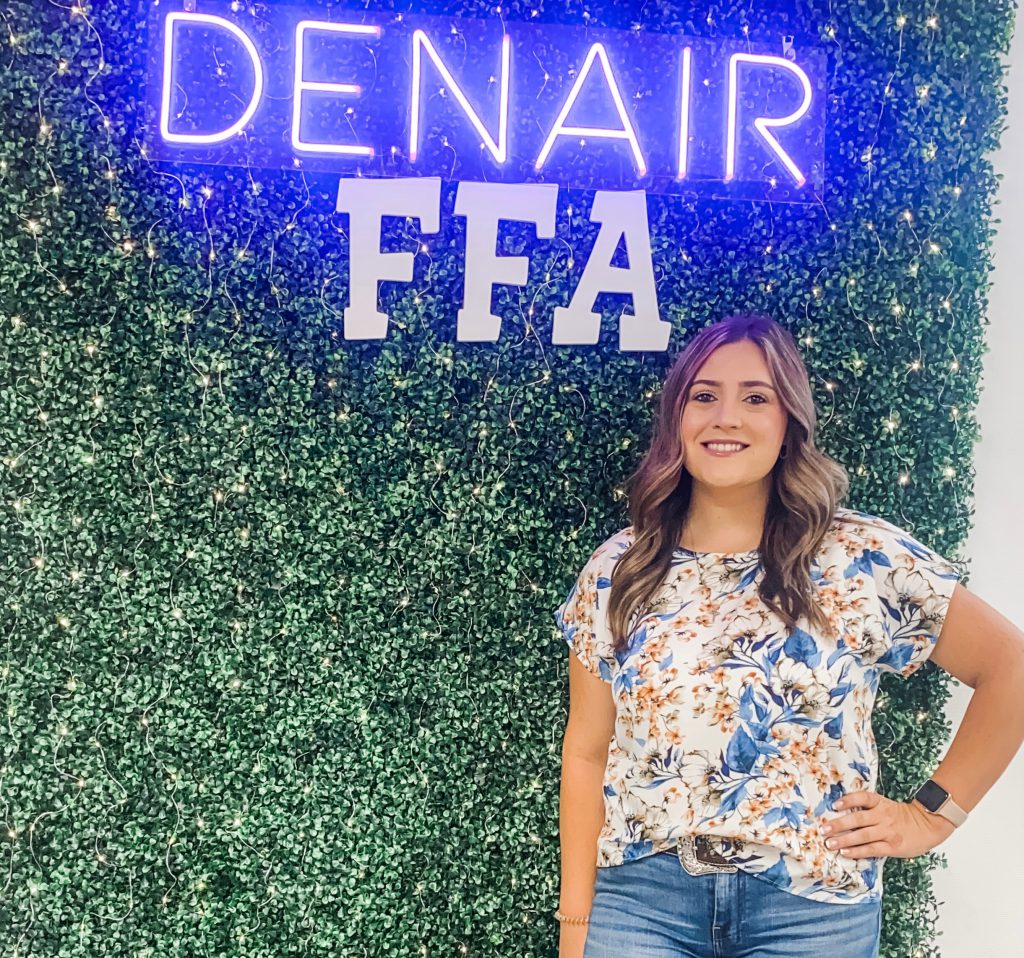 This is one in a series of Q&A's with teachers new to Denair Unified in 2021-22.

School: Denair High School
Subject taught: 9-12 floral design and farm to fork
Experience and education: BS in Agriculture from CSU Stanislaus; single-subject teaching credential in agriculture.
What attracted you to Denair? The amazing family-based community.
What most inspires you about teaching? I truly believe in the future of agriculture and knowing there will be future leaders in my classroom, I want to give each and every one of them the tools they'll need to be successful in whichever career path they choose. I want to encourage and support students through their struggles, accomplishments, goals and through the game of life.
What is a challenge you look forward to tackling this year? This will be my first year teaching and I think just being new to the school will be a little challenging, but I am so excited to be here.
What is your favorite teaching tool or activity? I would say using real flowers to make a floral arrangement is my favorite.
What do you want your students to remember? I want students to always remember to be proud of themselves and that they are capable of anything they put their mind to.
How can parents support what you do? I think just having good communication and honest conversations is best.
What would surprise people about your job? I think something that would surprise people is that my job is so much fun and I really enjoy teaching students about floral design.
What do you do for fun? I love being around family and friends as well as caring for my animals.