Destiny Silva is not quite sure exactly what voters in 209 Magazine's annual readers' poll were thinking of when they voted the Coyote Cup of Kindness coffee cart run by her Denair High special education students as the second-best community festival or event in 2021, but she'll gladly take the recognition.
"I was really shocked yet very humbled to learn the news considering we were running up against the Asparagus Festival and the Chocolate Festival, which are two huge events," admitted Silva, the driving force behind the Coyote Cup of Kindness program when it debuted three years ago.
In reality, Coyote Cup of Kindness finished behind only the Lodi Grape Festival in the voting – a very impressive showing that speaks to the growing popularity of Denair's program.
The goal of Coyote Cup of Kindness is simple – teaching important life skills to students with intellectual or developmental disabilities who often are dismissed as unemployable. To accomplish that, the students each day staff a coffee cart just outside Denair Unified's administration office on Lester Road.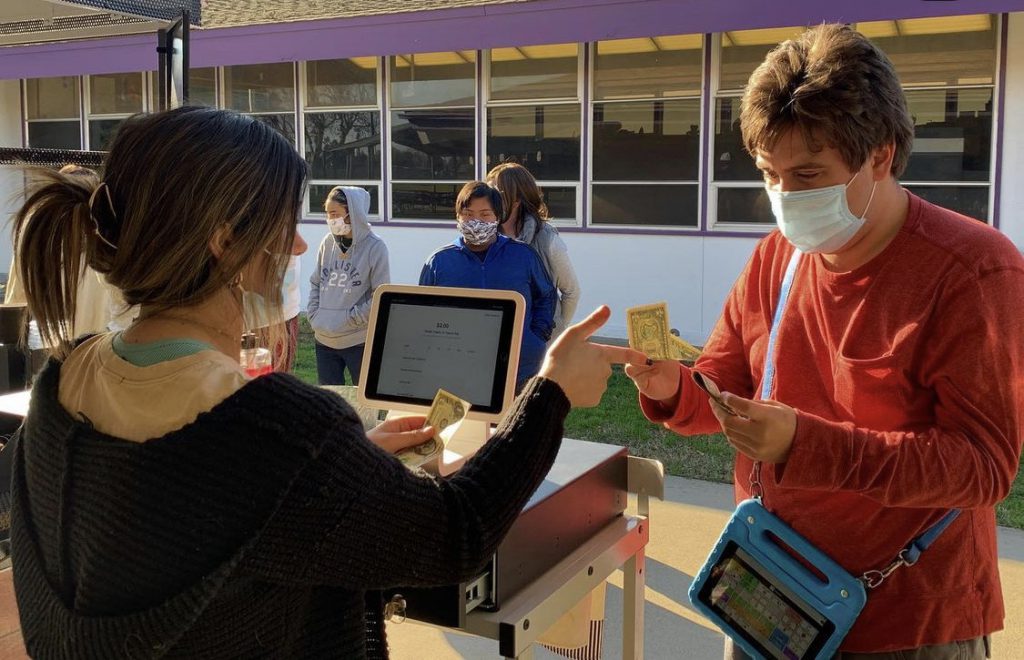 Silva began the program in November 2018 with five students. Today, it has grown to 19 students serving coffee, other drinks and snacks – all with a smile and an extra dose of kindness.

How popular has the service become? On a typical day, the students make more than 100 drinks during the afternoon rush alone. In the morning, parents dropping off their children have become regular customers. An app allows teachers and other staff members to place orders remotely; students then deliver them at the times requested.

Clearly, the program has clicked with the public, in person as well as on social media. Coyote Cup of Kindness has its own Facebook page with 785 followers and an Instagram page with 2,313 followers.

"We are so proud of the students involved in Coyote Cup of Kindness," said Denair Superintendent Terry Metzger. "The lessons that it teaches are important and long-lasting. And the fact that it has grown in popularity each year says a lot about the support from our community. It's very rewarding to see its positive impact on our students as well as their customers."
The Coyote Cup of Kindness cart is open Monday through Thursday from 7 a.m. to 3:30 p.m. and Friday from 7 a.m. to 11:45 a.m. It also makes special appearances at Denair High athletic events as well as other community events.