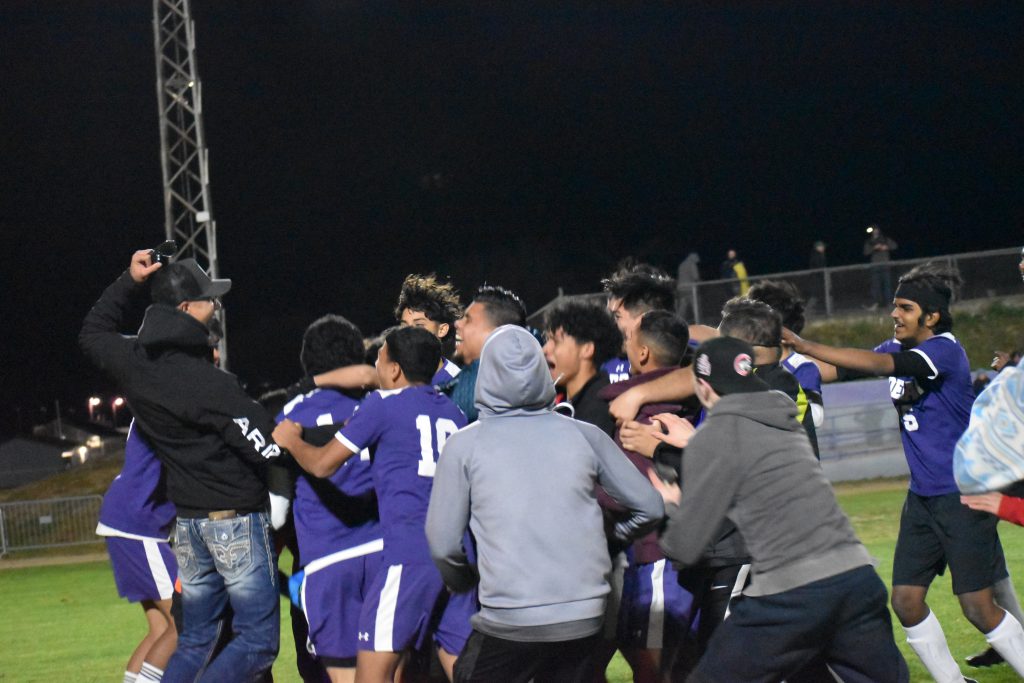 For high school soccer players and fans, a penalty kick shootout is one of the sport's most exciting and dramatic moments. It occurs when two playoff teams are still tied after 80 minutes of regulation play and a pair of 10-minute overtimes. Unlike the regular season, a tie is not an option.

A shootout is the ultimate do-or-die moment. One player at a time lines up to go against a goalie and try to score. Teams alternate for five kicks from about 8 yards away. The teams with the most goals wins.

That's exactly the situation the Denair boys found themselves in on a cool, breezy Tuesday night at Jack Lytton Stadium against Summerville. Still tied 1-1 after 100 minutes, it was down to a shootout to decide who would advance in the playoffs and who would go home.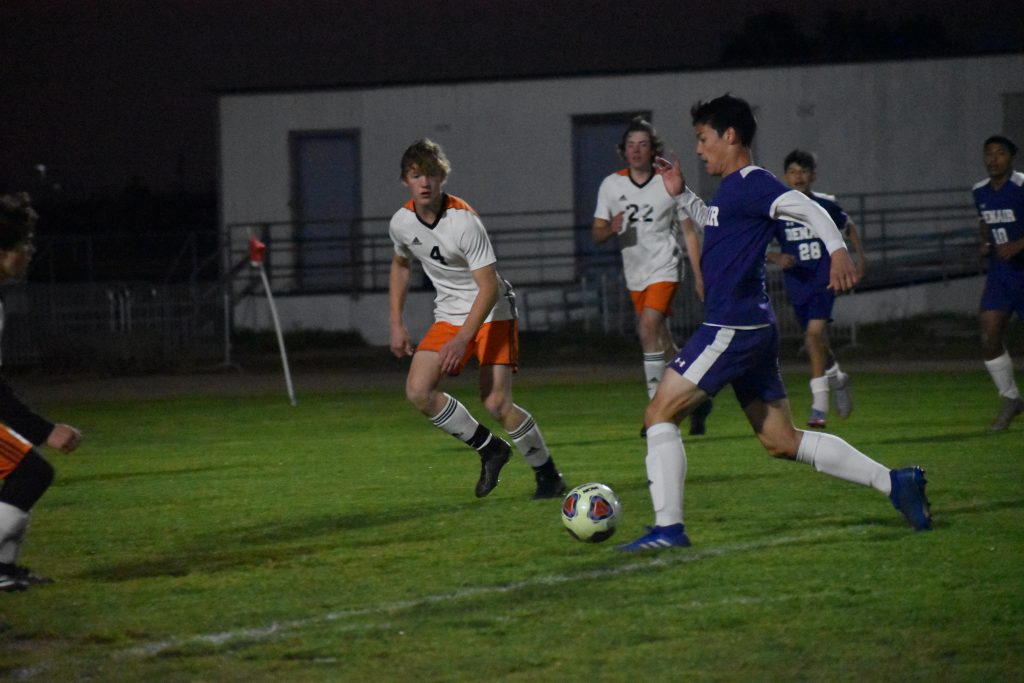 A coin flip decides who goes first. Denair won the toss. Coyotes coach Miguel Hernandez sent out his top scorer, Angel Sanchez, to start. Sanchez, who earlier had turned his ankle and left the game temporarily, came through with a goal.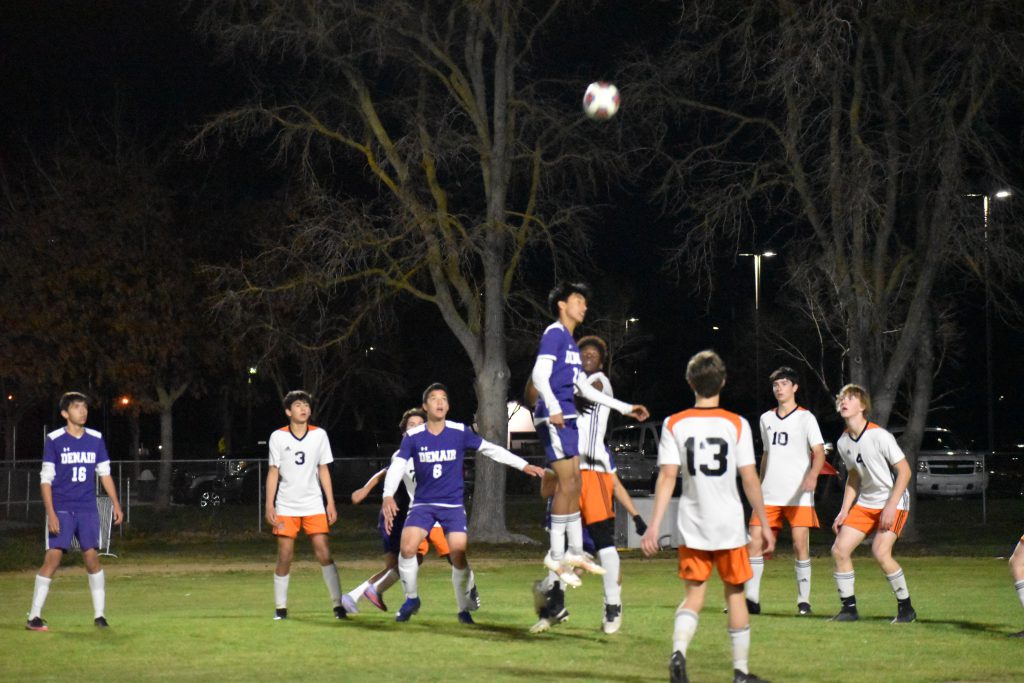 Summerville matched that score. Emanuel Renteria was next for Denair. He rose to the moment and made his kick. Again, Summerville scored and, again, Denair took the lead, with Timothy Hernandez scoring a third goal.

Once more, Summerville tied it up, only to see Diego Padilla put Denair back in front with his goal.

Then, on Summerville's fourth kick, Denair goalie Sergio Torres guessed right, diving in the same direction as the Summerville player's shot. That decision caused the shot to go wide.

Denair was ahead 4-3, with one kick left. If Justin Hernandez – who scored Denair's only goal in regulation way back in the first 10 minutes of the game – could come through, Denair would have five goals and win. There would be no way for Summerville to catch up.

With a partisan crowd cheering him on, Hernandez calmly kicked the ball into the back of the net. Let the celebration begin.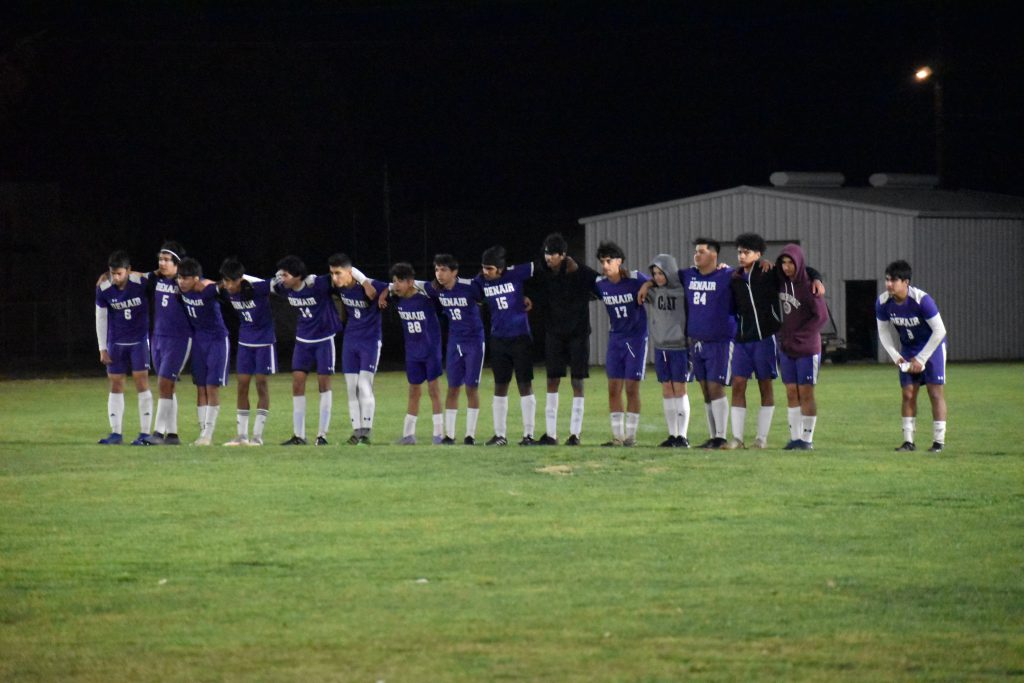 "We were lucky to survive," said a relieved and exhausted Miguel Hernandez, Denair's coach. "We lost Angel, who rolled his ankle. I put him back in with a minute to go. Emanuel also rolled an ankle. Our strategy was to go to penalties because our guys were just drained. These guys have never played that long. I just told them to hang on."

The victory vaulted top-seeded Denair (15-1-5) into the Sac-Joaquin Section Division VI championship game on Saturday against a familiar opponent, Southern League rival and No. 5 seed Gustine (11-6-4), which knocked off Esparto 1-0 in the other semifinal. The title game will be played at 2 p.m. at Cosumnes River College in Sacramento.

The Coyotes and Reds faced off twice in the league season. They tied 1-1 on Jan. 29 in Gustine and Denair won 2-0 at home Feb. 4.

"I didn't want to face them," Hernandez admitted. "They kind of know our strategy and our system. I kind of wanted a team that didn't know us as well."

Regardless of the opponent, Denair is trying to do something no other boys soccer team has accomplished – win a Section championship.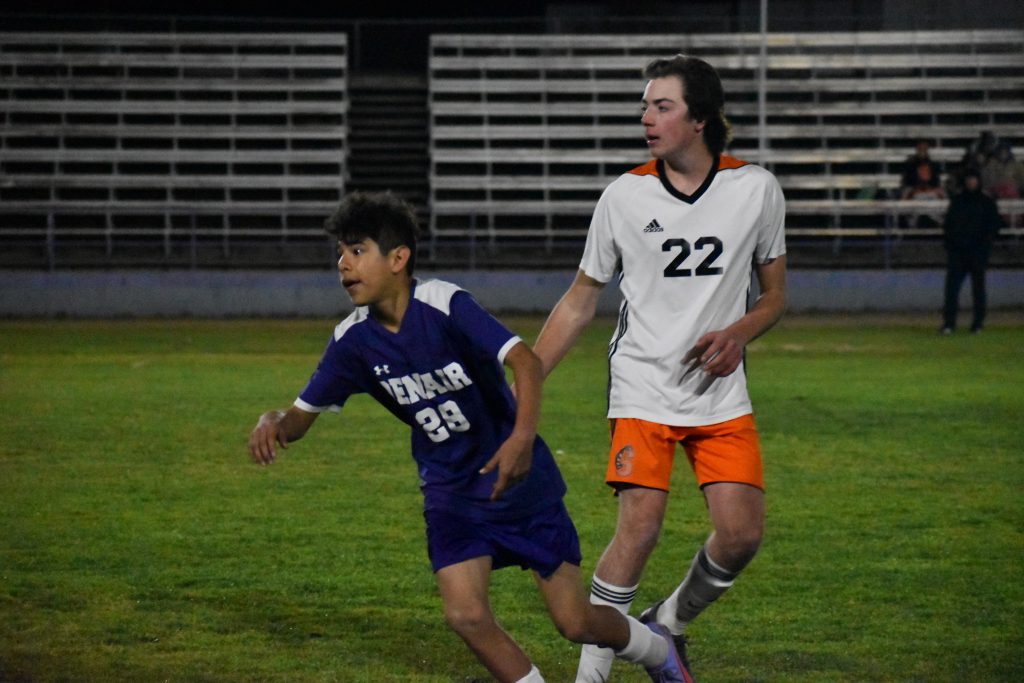 "The guys were very happy after Tuesday's game was over," Hernandez acknowledged. "They know what it meant for the school. This group is proud to be first team to go this far."

Hernandez appreciates the effort it took to reach the title game. He credited his defense for hanging tough on a night when whichever team had the wind at its back had an advantage. He also applauded Torres' effort in goal.

"Sergio really stepped up huge. He made three or four critical saves," Hernandez said. "It wasn't our night, to be honest. We were making mistakes. Maybe the wind was a factor. We're happy we got out of there with a win. It was tough. Summerville did not get up."