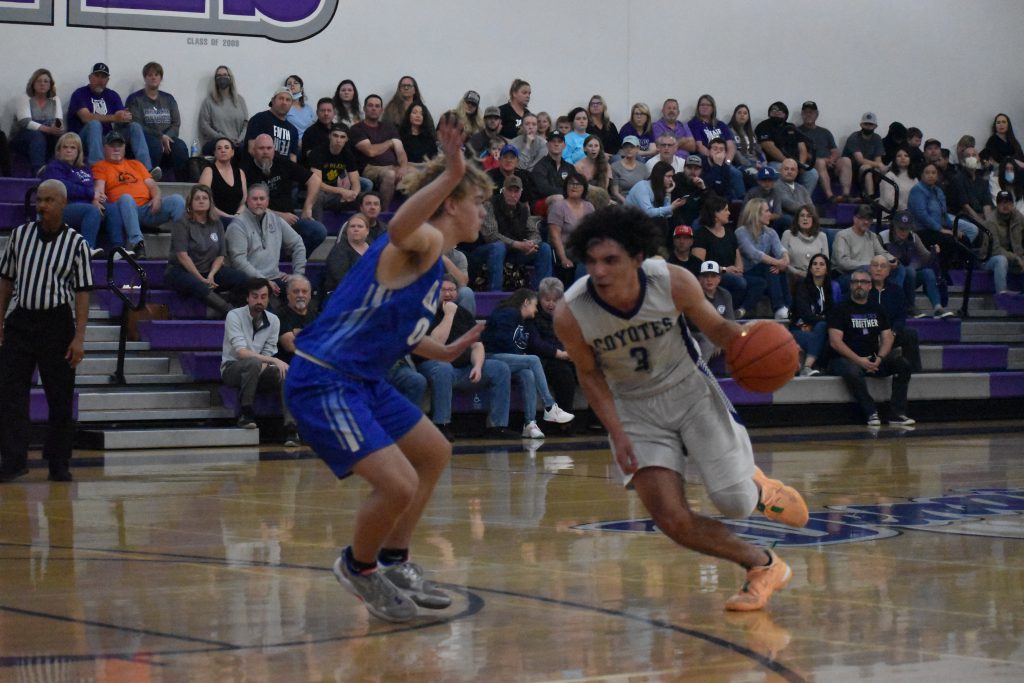 It wasn't a normal first half at all for Denair on Thursday night. Playing at home before a partisan crowd, the Coyotes uncharacteristically struggled to score near the basket and didn't do any better from distance against Orland. The result? A narrow 22-17 lead for Denair – the lowest-scoring first half for the Coyotes all season.

It didn't take long for things to change after the halftime break. Connor Leonard scored eight quick points to open the third quarter and Jack Henderson and Cooper Feldman heated up from the three-point line.

The Coyotes grew their lead to 15 points by the end of the third quarter, then pulled away for a convincing 64-38 victory in the first round of the NorCal Division V Tournament.

"In the first half, we missed a ton of stuff at the rim. We just couldn't finish," said Denair coach R.J. Henderson. "I told them at halftime that we still have to put pressure on the defense and on the officials to make calls by going inside."

The victory vaulted fifth-seeded Denair (27-4) into the NorCal quarterfinals, where they will face No. 4 Priory (17-11) of Portola Valley on the road Thursday at 8 p.m. Priory eliminated Mariposa 48-35 on Tuesday night.

The second-half surge against Orland (19-11) looked more like the Denair team that earned a share of its third straight Southern League title this season and won its first Sac-Joaquin Section Division V championship since 2002.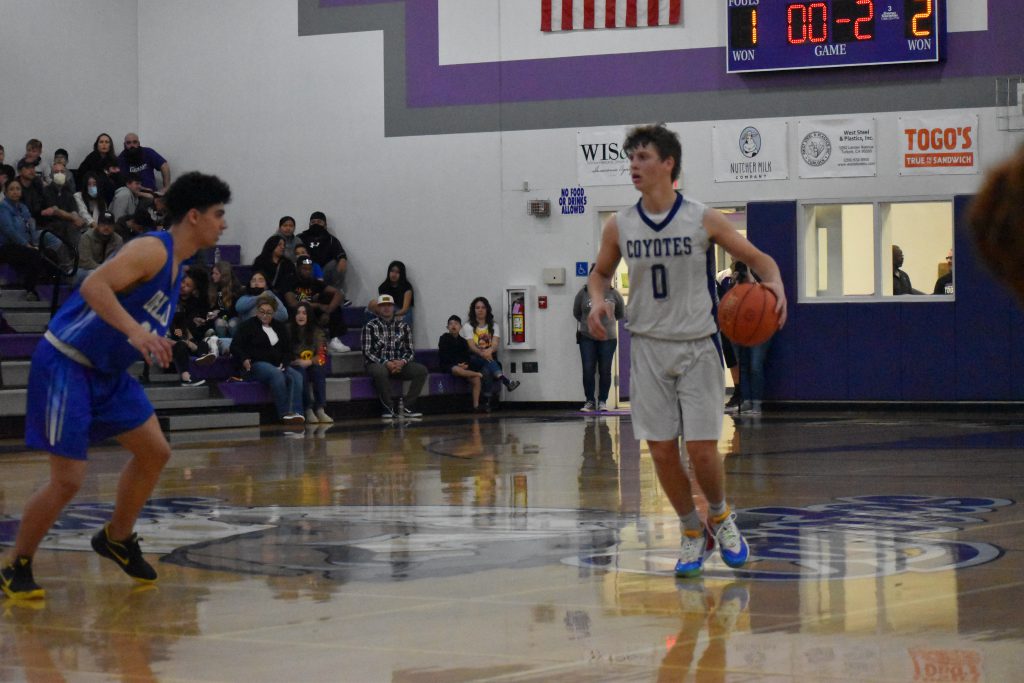 Jack Henderson (19 points) made four of his five three-pointers in the final two quarters while Feldman (17 points) netted both of his three-pointers. Leonard (15 points) and Mario Plasencia (10 points, 11 rebounds) did most of their damage inside.

"Orland was physical," said R.J. Henderson. "Their leading scorer rolled his ankle in the previous game and he was out. That was unfortunate, but it was an opportunity and we took advantage of it."

Reaching the NorCal quarterfinals matches the success of the 1990 Denair team and is one round further than the 2002 and 2020 teams advanced.
Awaiting Thursday night will be Priory, which features something that Denair hasn't seen much of this year – size. The Panthers are led by 6-foot-9 sophomore Steve Emeneke (11.6 points per game), 6-4 junior Rostand Olama Abanda (9.2 ppg) and 6-5 senior Oliver Conn (7.7 ppg). Junior guard Tayo Sobemehin (10.8 ppg) directs the offense.

Leonard is Denair's tallest player at 6-3. Plasencia, Feldman and Henderson all are about 6-1.

"Priory is very good – very dynamic and very big," said R.J. Henderson, adding that the Coyotes will have to "fly all around" on defense to overcome their size disadvantage.

"We can't allow their bigs to just camp out around the rim," he said. "It's going to be a tough task. … If we can keep them off the offensive glass and hold them to one shot, we'll have a chance."

The other thing Denair will have to do is shoot well from the outside, like it did in the second half against Orland.

"We're going to have to shoot efficiently and get to the line," Henderson predicted. "Survive and advance. That's the mode we're in. We don't want it to end."