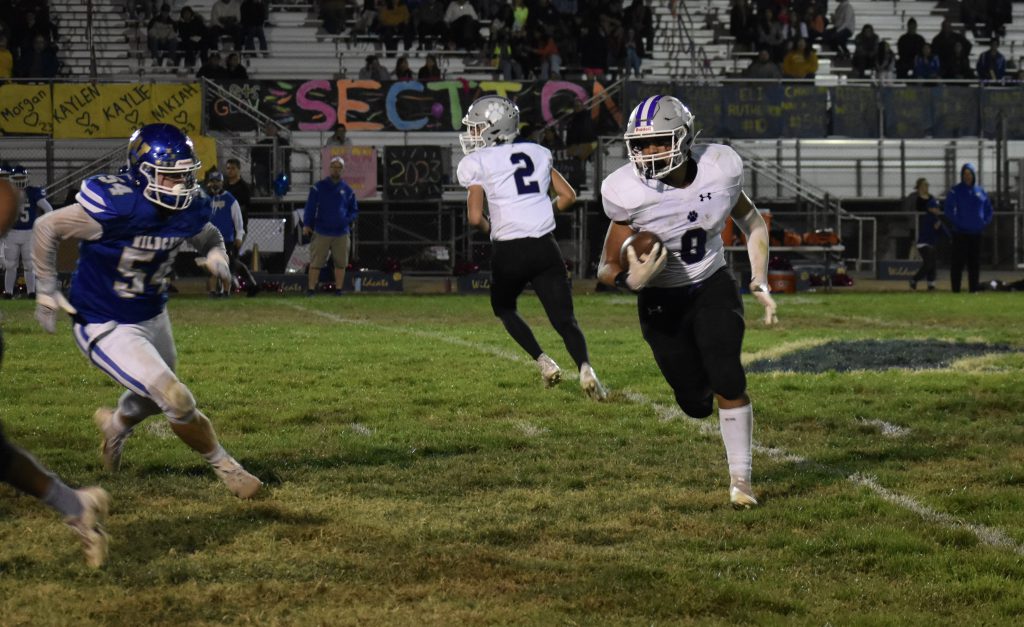 It wasn't the season Anthony Armas and his Denair High football players were hoping for when practice began many months ago in the heat of the summer, but it ended on a high note Friday night when the Coyotes played their best game of the year to knock off Waterford 52-39.
The victory allowed the team – and especially its eight seniors – to enjoy a hard-earned road victory over a regional rival while snapping a seven-game losing streak. The Coyotes finished the year 2-8 overall and 1-6 in the Southern League.
After all the hard work and sweat and bruises that are part playing football, winning the final game will be an enjoyable memory to savor.
"I joked with one of the kids after the game that I didn't think we had scored 50 points in all our Southern League games combined," said Armas. "I looked it up and it was exactly 52. It was a great way to end the season."
What was the difference Friday?
"We didn't make mistakes," said Armas. "We only had one turnover. We executed our offense. The defense made some big plays and created some timely turnovers.
"I don't think we ever felt during the game we were going to lose. I'm not sure our kids felt that most of the year. We were feeling pretty good after the game. I think we needed that."
As usual, Denair endured low numbers this fall. The Coyotes suited up just 16 players Friday night and that dropped by one with senior captain and team leader Anthony Pineda, who plays outside linebacker OLB and RB, suffered a broken collarbone.
"He's just one of those kids who works his tail off," praised Armas. "He's been a big part of our program for four years."
It was Pineda and the seven other seniors on the team that Armas was thinking of when he addressed the team after the game Friday night.
"I thanked our seniors for everything they did for us. They laid a foundation," he said. "The seniors, we didn't have a lot of them, but they went through a lot with the pandemic. This was the first normal year they had. The record's not what they wanted or we wanted, but given what they went through, we did well."
Even as players checked in their equipment on Monday, Armas already was optimistically looking ahead to next year.
"Our JV team was 5-5 and we had five sophomores already on the varsity," he said. "Our numbers might be a little low, but I think we'll be pretty good pretty soon. I think our program is on the upswing."