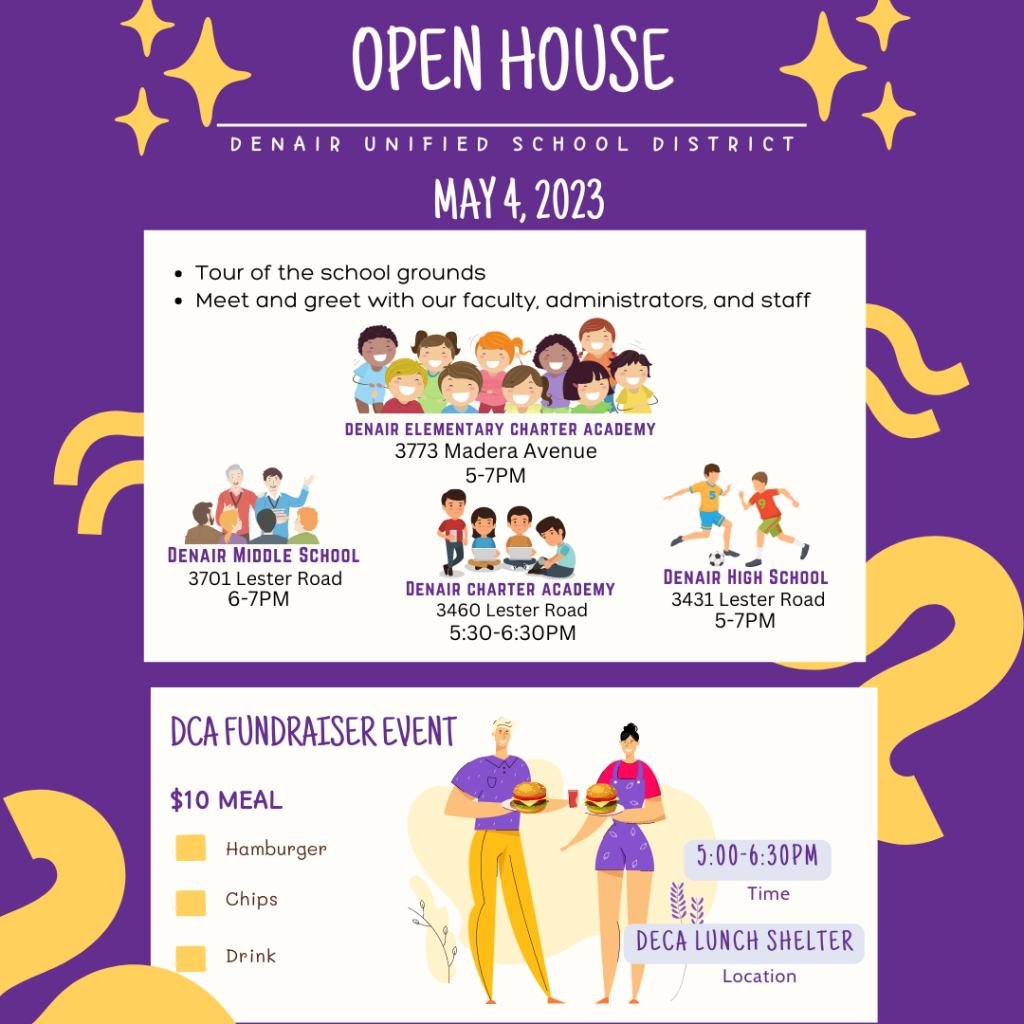 The Denair Unified School District will open its doors to parents and the community Thursday, May 4 with open houses at all its campuses as well as academic demonstrations and awards presentations. 
"It's all about exposure, especially for families who haven't seen us before," explained Superintendent Terry Metzger. "This is a great place to educate your children."
Denair Charter Academy will be hosting a BBQ fundraiser to support their extracurricular activities. The BBQ is open to everyone and features a hamburger meal prepared by the DUSD Food Services team. The BBQ will be held at the DECA lunch shelter, behind the District Office.
Here is the schedule for each school site:
Denair Elementary Charter Academy
5-7 p.m. – Science Fair in the elementary gymnasium. Art show featuring student creations in the cafeteria. Open house in all classrooms.
5-7 p.m. – Family Night for DCA students and their families. Classrooms will be open to meet and talk with teachers and observe various projects.
5-7 p.m. – Teachers in all classrooms will welcome parents and others.
5-7 p.m. – Classrooms will be open for all parents to meet and talk with teachers and observe various projects.
7 p.m. (in the DHS gym) – Annual awards presentation. More than 150 of the 275 students on campus will be honored. Honor roll awards based on grade-point average will be announced, students receiving scholarships will be recognized and those with perfect attendance will be celebrated.