This is one in a series of Q&A's with employees new to Denair Unified in 2023-24.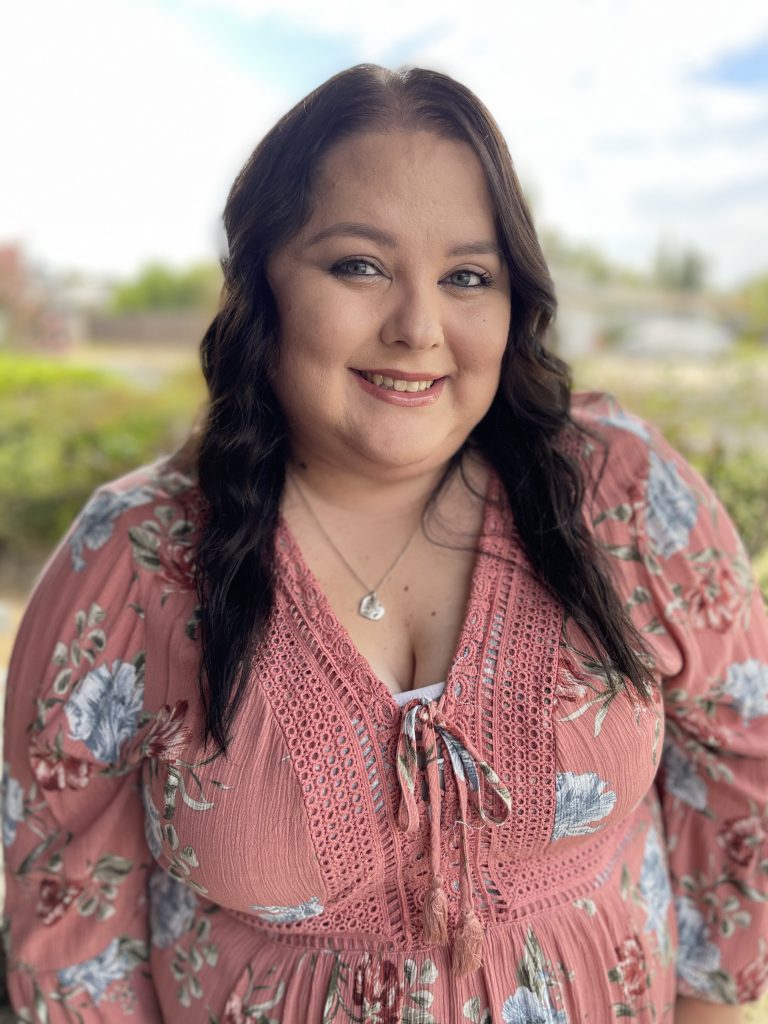 Family: Husband, Wesley, and two dogs, Sasha and Bo
School: Denair High School
Subject taught: Ag biology; ag soil science; floral 1, 2, and 3; farm to fork
Experience and education: Previously taught agriculture at Delta Charter High School in Tracy for the 2022-23 school year. Worked as a 911 dispatcher for about eight years while I went to school to become a teacher. Graduated from CSU Fresno with a BS in agriculture education and an animal science emphasis.
What attracted you to Denair? I grew up in the Central Valley and Denair has a strong sense of community and family. When I felt that, I knew this was where I wanted to be.
What most inspires you about teaching? Seeing a student's growth from the beginning of the year to the end of the year as well as those "aha" moments when you can tell a student "gets it" when they make a connection in a lesson.
What is a challenge you look forward to tackling this year? A challenge I am looking forward to tackling this year is implementing the four-point grading system and more project-based learning.
What is your favorite teaching tool or activity? My favorite teaching tool is using interactive notebooks to house all notes and student work in one location to create a learning resource and organizational tool for students.
What do you want your students to remember? I want students to remember that their goals are achievable and there is not one set path to take to reach those goals.
How can parents support what you do? Parents can support what I do by communicating and working together as a team to best support their students in achieving their goals and making sure their students have the support they need to be successful.
What would surprise people about your job? The amount of outside hours, effort and true passion that goes into being an agriculture teacher and FFA advisor. 
What do you do for fun? I enjoy spending time with my family, traveling to Disneyland whenever possible, concerts and working on remodeling my house.