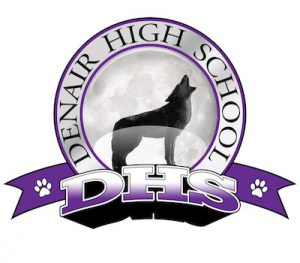 Submitted by Denair High School
It's fair to say that not only did the runners on the first-ever Denair High School cross country team make some impressive strides this year, so did the program itself.
The Coyotes' successful debut in the sport was capped off Saturday when two runners — Danielle Tigner (frosh/soph girls) and Seth Martinez (sophomore boys) – earned medals at the Sac-Joaquin Section Meet in Folsom.
Running a 3,300-meter course on grass and gravel at the Willow Creek Reservoir, Tigner finished in 20 minutes, 38.9 seconds – good enough for sixth place.
Martinez, competing on the same course, was timed in 15:51.8. He was 11th overall, but received a medal as one of the top eight runners not on one of the top teams.
Coach Matthew Groom said he couldn't be prouder of his two runners or their teammates.
"Both runners worked hard over the season," he said. "They were able to run faster and better than they did when the season started. Tigner has had some distance-running experience. She has ran 5K's before this year.  Martinez has never had any distance-running experience.  He did well this year, despite that fact.
"With this year being the first Denair has had cross country, and my first year as a coach in the sport, we all learned a lot about the organization and the sport itself.  We will take the lessons we have learned over the season and improve our team next year.
"I was pleased that not only did we have runners who qualified for Sections, but they both medaled.  I think with the experience that all our runners had, we will be able to qualify more runners next year."