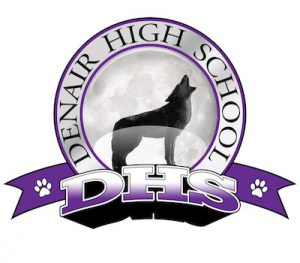 Submitted by Denair High School
Three of the four Denair High School cross country runners who competed Saturday on a hilly course in Angels Camp qualified for the Sac-Joaquin Section Meet this week.
Seth Martinez (sophomore boys), Danielle Tigner (frosh/soph girls) and Johnny Ibarra (freshman boys) advanced for the Coyotes to Saturday's at the Willow Hill course in Folsom, though Ibarra won't run because of a previous commitment.
They qualified based on their performances at the Sac-Joaquin Sub-Section Meet at the Frogtown course near the Calaveras County Fairgrounds. They all were among the top 10 runners who were not part of the six fastest teams.
Martinez completed the two-mile course in 17 minutes, 58.2 seconds, making him 13th overall and the sixth individual qualifier.
Tigner was 10th overall in her race, finishing in 20:08.7. And Ibarra was sixth overall and the third individual qualifier with his time of 14:53.0.
A fourth Denair runner, Alex Flores (varsity boys), had his season end after finishing 82nd out of 159 runners with a time of 22:00.4 over 5 kilometers.
This was the first season for cross country at Denair and Coach Matthew Groom said his runners adapted well to a challenging course.
"The course had three hills for the lower levels and a few more for varsity. These hills were steeper than we have ever seen before," he said.