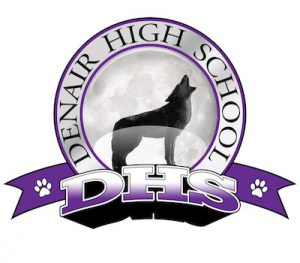 Submitted by Denair High School
The inaugural cross country season for Denair High began with 15 runners. After three months of competition, four qualified for spots in Saturday's Sac-Joaquin Sub-Section Meet at the Calaveras County Fairgrounds in Angels Camp.
The Coyotes still competing are:
Alex Flores (varsity boys)
Seth Martinez (sophomore boys)
Danielle Tigner (frosh/soph girls)
Johnny Ibarra (freshman boys)
Coach Matthew Groom said he is proud of his small team, which has shown "great improvement" in the course of the season.
"Ibarra was one of the last people to finish the JV race in the first league meet, but through hard work, he improved so much that I moved him up to varsity on the league meets as a freshman," Groom said. "Tigner improved her time by 3 minutes since her last meet.
"Martinez has finished in the top 15 for the JV boys during the last two league meets (including 9th in the last meet). Not only has Flores improved his times, but he continues to show the leadership qualities that are needed for our team.  The other runners follow his lead and he has represented the school well."
Saturday, Flores will run the 5-kilometer grass, dirt and cement course known as Frogtown. The fairgrounds are the site of the famous Jumping Frog competition each spring, inspired by the famous Mark Twain short story. Martinez, Tigner and Ibarra will compete on the slightly shorter two-mile layout in the foothills.
Denair runs in Division V, which includes all high schools with enrollment of 600 or less.
For varsity, the top 10 teams and the top 10 individuals not on those teams will qualify for the Sac-Joaquin Section race in Folsom next week.  For all other levels, the top six teams and 10 individuals not on those teams will qualify.