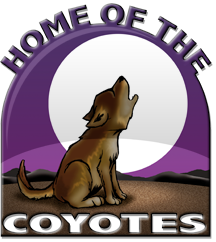 Submitted by Denair Unified School District
Kindergarten registration begins Tuesday at Denair Elementary School for the 2015-16 school year.
Application forms in English and Spanish can be downloaded from the school's website or can be picked up at the school office at 3773 Madera Ave. Parents and guardians must provide copies of their child's birth certificate and immunization records.
Officials will be on hand from 3-6 p.m. Tuesday to answer questions, offer assistance in filling out the forms and accept completed applications. People also can call the school office at 632-8887 for more information.
Denair offers three options for kindergarten:
Traditional full day classes for children who will be 5 years old by Sept. 1, 2015.
Dual immersion English and Spanish classes, also for children who will be 5 years old by Sept. 1, 2015.
Transitional kindergarten for children who will turn 5 between Sept. 2 and Dec. 2, 2015.
Denair is in the process of merging its two elementary programs – Denair Elementary School and Denair Academic Avenues – into a unified kindergarten through fifth-grade campus under a single charter. The proposed name for the new school is Denair Elementary Charter Academy.
In anticipation of the new arrangement, DES and D2A already have begun joint activities this year, including a 20-minute assembly each Friday morning.