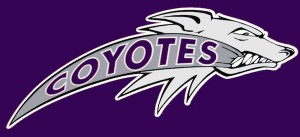 Submitted by Denair Unified School District
Denair High's next football game will be played as scheduled Friday night in Jackson against Argonaut High School, Athletic Director Darrin Allen announced Wednesday morning.
The game's location was uncertain because of the week-old Butte fire, which has burned more 72,000 acres and destroyed 166 homes and 116 other buildings in Calaveras and Amador counties. Thousands of people who were evacuated from their homes over the weekend were allowed to return Monday.
Many events, including high school games, have been moved because of heavy smoke and other concerns.
Argonaut's last football game, initially scheduled last Friday at home against Bear River, wasn't played until Monday in Grass Valley.
Denair was prepared to host this week's game, if necessary, Allen said. The decision was made in consultation with officials from both schools.
The Butte fire was estimated Wednesday morning to be about 40% contained. Fire officials are hopeful that a small weather system pushing into Northern California this afternoon could include rain that will aid in firefighting efforts.