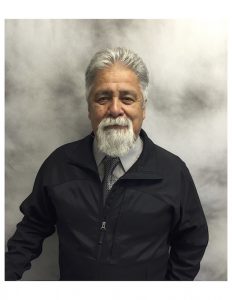 Submitted by Denair Unified School District
A former superintendent with decades of education experience will lead Denair High School for the rest of this school year.
Joe Galindo began as interim principal Thursday at the campus. He retired in 2008 after 13 years as superintendent of the Riverbank schools system.
Galindo replaces Alecia Myers, the first-year principal who is out on a leave of absence.
"Joe is an experienced and talented educator, and we're delighted to have him join our staff," said Superintendent Aaron Rosander, who introduced Galindo at Thursday night's Denair Unified School District board meeting.
Galindo, 68, has frequently worked in interim roles as a principal or administrator during his retirement. His longest stint was a year and a half as principal at Bellevue Elementary School in Atwater. The shortest, he expects, may be the six weeks or so he spends in Denair.
"The main goal is to bring the school year to a close in a strong fashion and to make sure all the functioning areas are running and the school programs are in order," he said.
Galindo's career in education has taken him from Merced to Riverside, Modesto and then Riverbank. In 1997, two years after becoming superintendent in Riverbank, he led the effort to unify the district by combining the Riverbank Elementary School District with a portion of the Oakdale Joint Union High School District to form the Riverbank Unified School District.