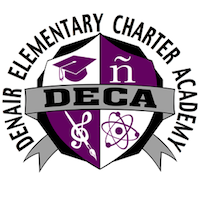 Submitted by Denair Elementary Charter Academy
Denair Elementary Charter Academy has received recognition for its implementation of a national program that supports proper behavior by students on campus.
Known as Positive Behavioral Interventions and Supports, or PBIS, the program offers a range of "evidence-based interventions to achieve academically and behaviorally important outcomes for all students."
According to the PBIS website, "the important supportive relationship between positive school- and classroom- wide culture and individual student success is emphasized."
DECA's staff began staff training in 2015-16 for the tier 1 PBIS guidelines, which were implemented last school year. There was training last year for the second level of the PBIS program, which will begin when classes resume this week. And training will occur this year for the tier 3 guidelines to be implemented next fall.
DECA is among hundreds of schools in California that follow the PBIS standards. In recognition, the campus received a bronze medal for 2016-17 from the California PBIS Coalition.