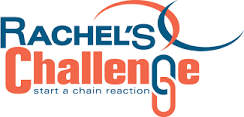 Submitted by Denair Unified School District
With school back in session, some parents may have concerns about the possibilities of their child or his or her classmates being the target of bullying – either in person or via social media. And though the Denair Unified School District has strong policies in place against bullying and discrimination of any kind, sadly, opportunities exist even when children are away from class.
With that in mind, district officials strongly encourage parents and community members to attend a free presentation of Rachel's Challenge on August 29 at 6:30 p.m. in the Coyote Center, on the campus of Denair Middle School.
Earlier that day, the same program will be shown to all middle and high school students in the district.
Rachel's Challenge exists to equip individuals to replace acts of violence, bullying, discrimination and negative activity with acts of respect, kindness and compassion.
The program is dedicated to the memory of Rachel Scott, the first student killed in the tragic shootings at Columbine High School in 1999. Hailed as one of the most powerful intervention programs ever shared in public schools, Rachel's Challenge provides a stunning and inspiring story that holds the power to transform lives.
More than 23 million people have heard Rachel's story in live settings around the world. It is reported that, as a result, at least eight school shootings have been prevented and more than 500 suicides have been averted.
"Her love, goodwill and compassion have gone around the world a thousand times," said Aaron Rosander, Denair's superintendent. "It is all about compassion, sympathy and listening to others. … It's a great family event. You'll laugh, you'll cry, but you will walk out of this a changed person because of what this 15-year-old did."
Rosander and his team invite everyone to join them on August 29 to start a chain reaction of kindness, compassion and positivity across our community and beyond.