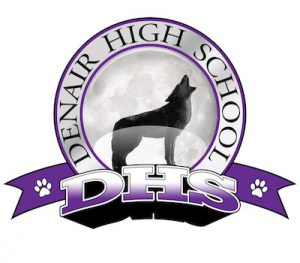 Submitted by Denair High School
The seasons have started for the athletes on the Denair high volleyball and cross country teams.
The girls playing volleyball jumped right into the Southern League schedule with two matches this week. Monday at Waterford, they lost a well-played match 25-22, 25-12 and 25-17. Wednesday at home, they fell in straight sets to Orestimba 25-9, 25-6 and 25-12.
Against Waterford, first-year Christy North felt that the "strength of our game was serving." Cheyenne Souza and Courtney Prock each had three aces while and Alexandria Sanders and Bryanna Suarez had two each.
Against Orestimba, North was impressed by the Souza, one of the team's outside hitters.
"In one amazing series, she hit the ball, they blocked it and we picked it up three times in the same play!" North said. "t was very exciting, especially near the beginning of the match, but then their block intimidated the rest of the girls."
North said she is looking for improvement in passing and receiving. The Coyotes will have a chance to score their first victory with upcoming matches against Mariposa (Sept. 14) and Ripon Christian (Sept. 18).
Denair's runners competed in the first Southern League meet Sept. 7 at Tuolumne River Regional Park in Modesto. It was a 5K course, mostly on grass with only a couple of small hills. Denair finished fourth behind Waterford, Orestimba and Delhi.
The top finisher for the Coyotes was senior Alex Flores in 21 minutes, 21 seconds. He was followed by Pablo Flores (21:40), Uriel Gonzalez (22:59), Brigg Wenstrand (23:38) and Johnny Ibarra (24:18).
"I am proud of all my team, they all ran hard," said coach Matthew Groom. I am especially proud of my underclassmen for stepping up to varsity and giving us a chance to score as a team."
Earlier, Denair competed against 31 other schools in the Lodi Flame Invitational at Lake Lodi. Gonzalez was the Coyotes' top finisher in the varsity race in 24:37, while Pablo Flores had the top time (13:27) among all Division V runners in the JV race, followed by Ibarra (14:43) and Wenstrand.
Next up for Denair is the Frogtown Invitational Sept. 19 at the Calaveras County Fairgrounds.