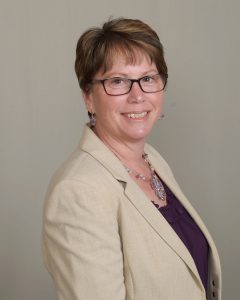 Submitted by Denair Unified School District
The Denair Unified School District announced Thursday night that it has hired Terry Metzger as its new superintendent.
Metzger has been the assistant superintendent for curriculum and instruction in the Rincon Valley Union School District in Santa Rosa since 2012, but she is no stranger to Stanislaus County or the Central Valley.
She has two degrees from CSU Stanislaus – a master's in education administration as well as a doctorate in educational leadership. She also has taught classes there as an adjunct faculty member.
Before she moved to Santa Rosa, Metzger was a teacher and elementary school principal in Galt. She also taught various grade levels in Lodi and Stockton, and has served as a principal coach for the Education Leadership Institute in Sacramento.
She is thrilled to be coming to Denair.
"I've been looking for a superintendency for a couple of years," she said. "I've been picky. It was important to me to find the right match. I'm honored to have this opportunity."
DUSD Board President Ray Prock Jr. said she emerged after an extensive search that included in-depth interviews of the four finalists by trustees as well as a committee made up of staff and community members.
"Terry was our No. 1 choice," he said.
Metzger will officially start work in Denair on July 1, but intends to make as many trips as possible to the area before then to become familiar with the staff and community. She will be paid $145,753 annually, which includes the same 2.75% salary reduction as all other district employees.
She will succeed Aaron Rosander, who will leave in June after four years as superintendent.
Metzger, 50, said one of the primary attractions to Denair was the sense of community pride and involvement in the school system she felt during her interviews.
"It's a small town and a close-knit community," she said. "I like getting to know people on a deeper-than-surface level. Small talk is not where I live.
"One of my favorite sayings is, 'We're doing life together.' That's been true everywhere I've gone. Education is really hard work. You have to feel you're in it with a team. Along the way, you do life together. And that's where relationships are so important.
"Galt was a smaller district. Rincon Valley is a smaller district. Because of that, I'm able to have relationships with students, parents and employees."
In Santa Rosa, Metzger said her focus has been on professional development and district-wide implementation of high quality instruction and the new state standards. She also is experienced with programs related to English learners, intervention services, science, libraries, arts,  gifted and talented education, and teacher support. And, she is very familiar with school budgets.
That last skill will be important in Denair, which still is dealing with declining enrollment at Denair Middle School, though it has been steadily growing at Denair Elementary Charter Academy. Next year's projections also anticipate growth at and Denair High School and Denair Charter Academy.
"I know they've had struggles with finances and still have some work to do, by their own admission, but they're on much more solid footing," Metzger said. "Now we can focus on teaching and learning, and bringing in innovative programs. That's my wheelhouse."
She is aware of and supports the proposal to write a districtwide charter, intended to more closely align instruction from kindergarten through high school.
"We have five charters in Rincon. I know how to manage that," she said. "It allows us some benefits as a district … and to be more innovative. Families stay for excellent programs. If kids are getting what they need, parents aren't going anywhere else.
Metzger said her first 90 days "will be lots of questions and listening to what people think is going well."
"How do we listen to our community and design programs that set kids up for success?" she asked. "I think I have lots of tools in my toolbox. I feel like I'm going into it with my eyes wide open. We've got work to do, but I'm very excited. I hope this is my last job."