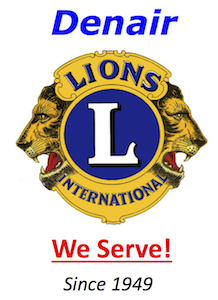 Submitted by Denair Lions Club
Sunday, November 4th, the Denair Community Center will open at 7:00 am for the Annual Lions Pancake Breakfast. This year proceeds will be donated to the Castro Family. Kayla Castro, a 25-year-old mother of 1-year-old Everett, is undergoing cancer treatment while her son is continuing evaluation and treatment for diagnoses of microcephaly, cerebral palsy, and brain abnormalities. You may have read about the family's struggles and local fundraising efforts in the Turlock Journal this summer. The family continues to bear a large financial burden and there is still much need to be filled.
For over 40 years, the Denair Lions Club has hosted a pancake breakfast on the first Sunday in November. The breakfast has become not only a great fundraiser but also an annual social event for 400 to 600 supporters. Each year the club chooses a person or cause to receive all proceeds from the breakfast. In past years, proceeds have funded such causes as new uniforms and equipment for the Denair Lions Youth Football program, updates and repairs to Denair High School sports facilities and programs, and many local residents in need of financial aid for medical bills during or following a tragedy.
The meal includes pancakes, scrambled eggs, and ham, served with coffee, hot chocolate, orange juice, or milk. No tickets are required but donations are accepted at the doors. As always, no person is turned away who is unable to donate. A small number of raffle prizes will be offered together with the traditional Quilt Raffle, which for over 15 years has featured a beautiful handmade quilt crafted and donated by a club member's mother.