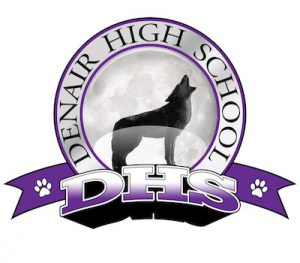 Submitted by Denair High School
Denair High's Drew Pritchard and Steffin Winston have made and shared many memories in their four-year athletic careers at Denair High. So it's somehow fitting that they will share another award after the Coyotes' most successful basketball season in more than a decade.
The two seniors have been chosen Co-Players of the Year by the Turlock Journal.
Pritchard averaged 15 points, four rebounds, three assists and two steals a game. A three-year starter, he also made the Southern League's first team three times.
Winston averaged 13 points, nine rebounds, two blocks, two steals and two assists. He made the all-Southern League first team the past two seasons.
The tandem led Denair to a 17-11 record this season and helped the Coyotes to the Sac-Joaquin Section playoffs the past two years.
"They provided a positive environment," Coach R.J. Henderson told the Journal. "That was the thing about both of them; they have leadership skills that really provided a lift with a younger team this year with juniors and a freshman that started."
Henderson credits Pritchard and Winston with helping to change the culture associated with Denair athletics, including their roles on last fall's state championship football team.
"I think they are a couple of vibrant students on campus and I think that translates as far as crowds and interest," he said. "Both of them attract people towards them and we never had that before. We had talented kids come through, but those two are the total package."