This is one in a series of Q&A's with teachers new to Denair Unified in 2019-20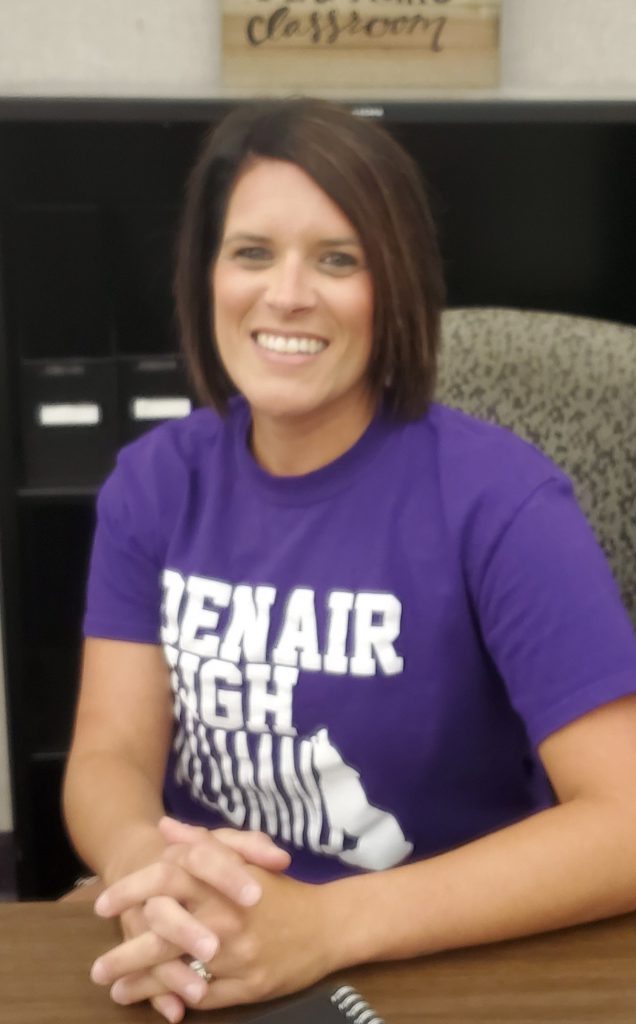 Family: I am married. I have two boys. Seth is 9 and Blake is 7. Both of them attend DECA.
School: Denair High School
Subject taught: Special education moderate/severe 9-12 grade as well as adult transition.
Experience and education: Graduated from Denair High School. Went to Modesto Junior College before transferring to University of Phoenix. I was a para-educator for Turlock School District for 15 years, working with moderate/severe students at the junior high level.
What attracted you to Denair? I attended Denair in elementary, middle school and high school. Denair is my hometown and a place that will always be dear to me. When I noticed they had a job opening to teach special education, I quickly applied. I am back to where it all started for me. It is a great place to raise a family and I am blessed to now be a part of the staff here in Denair.
Why most inspires you about teaching? Teaching is such a rewarding career. My students inspire me daily. My students inspire me to do my best and demonstrate the best version of myself each day I walk into my class. When I see my students' growth — even if it's something small — it makes a difference in them and that's why I am here for my students' success!
What is a challenge you look forward to tackling this year? This is my first year teaching and I know I will be faced with many challenges. In special education, you work with many different individuals who service our students. I think that scheduling meetings and service times within my classroom will be the most challenging for me, but I am going to do my best to communicate with and accommodate everyone on my team and meet the needs of my students.
What is your favorite teaching tool or activity? I love teaching my students life skills. I like them to be productive and show independence. My life skills lessons are my favorite because the students are able to take these activities and use them to help at home or even find a job placement in the future.
What do you want your students to remember? I want my students to remember to work hard and never give up. Success is not measured in size, but how hard you worked to get there!
How can parents support what you do? I believe that parents can support what I do by reinforcement of what is being done at school and implement that at home as well. Parents need to be a part of the child's education and being involved is important. I believe having parents on board with your classroom program is helpful in building relationships.
What would surprise people about your job? Every day is a new adventure =)What do you do for fun? I love to be with my family and friends. I enjoy exercising and going to the gym. My boys are in sports and I love going to their games and being the team mom. I also enjoy shopping and being in the sun.