This is one in a series of Q&A's with teachers new to Denair Unified in 2019-20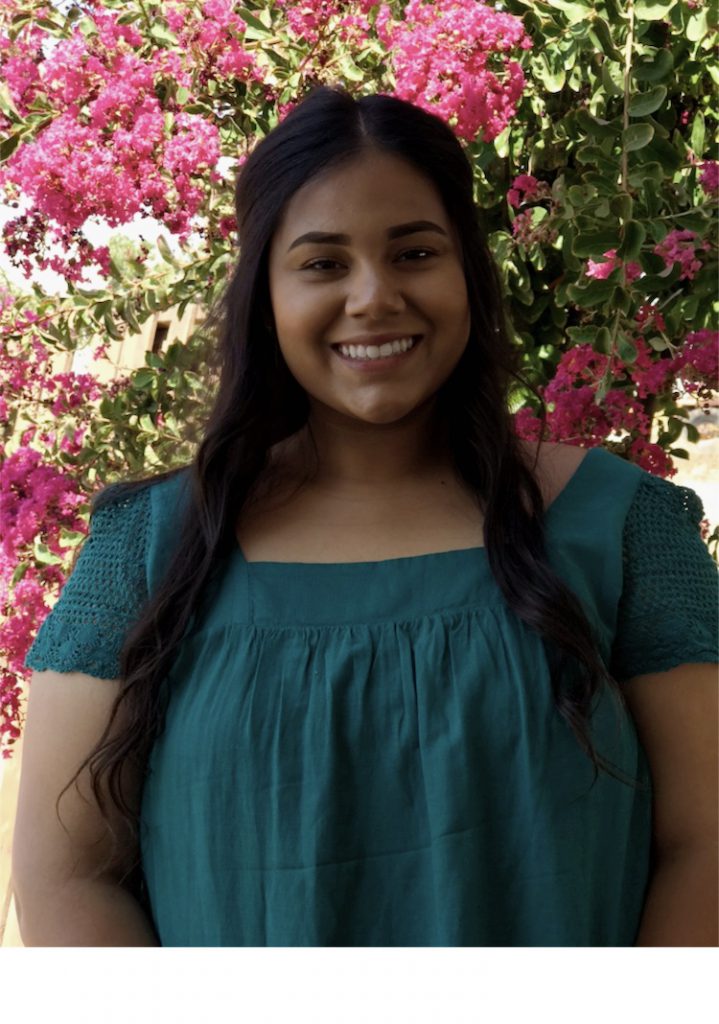 Family: My family consists of six people, including myself. My mother is Ernestina Arellano who was born in Michoacán, Mexico. My father is Armando Arellano who was born in Guanajuato, Mexico. I have two brothers and one sister. My twin brother is named after my father, Armando. My sister is Crystal and my youngest sibling is Jonathan.
School: Denair Elementary Charter Academy
Subject taught: Third-grade Dual Language Immersion
Experience and education: My education consisted of a total of five years at CSU Stanislaus. I have a BA in liberal studies and also completed the multiple subject credential program. I have worked in a variety of environments that have given me knowledge and great experiences. I first started working with children in a day care setting. I then worked as a substitute for paraprofessionals which taught me the importance of providing help and assistance. I have also been an after school recreational leader, a student support assistant (yard duty), substitute teacher, tutor and in different classrooms and as a camp counselor.
What attracted you to Denair? What attracted me to Denair was the warm welcome I received as soon as I stepped foot in the district office. I absolutely loved the warm and friendly welcome I received because it made me feel comfortable and happy to be there.
What most inspires you about teaching? It would definitely have to be the learning that takes place on both ends as well as the relationships you build. I absolutely love to see how happy a child gets from learning something that was once difficult for him/her, and I truly believe that I learn throughout the year along with them. I'm inspired because I love how one can build relationships that carry great memories.
What is a challenge you look forward to tackling this year? Teaching. Being a first-year teacher can be quite intimidating, but I am looking forward to this journey of learning and growth. I want to learn as much as I can from this amazing opportunity at DECA.
What is your favorite teaching tool or activity? My favorite teaching activity is think pair share. I believe it is extremely important for students to be given the time to think about what they just learned and share what they learned with a partner. I believe this allows the student to be involved in his/her learning by having communication with a fellow peer.
What do you want your students to remember? One thing would be the importance of having courage and confidence. I truly want students to believe that it's okay to make mistakes. It is okay to not know and ask for help and guidance when it's needed because that is what having courage looks like. I truly believe that learning happens when mistakes are made. I want students to remember that they have confidence because they are capable of great things.
How can parents support what you do? Parents can support what I do by creating a quiet environment for their child to do their homework. I encourage parents to allow their child to make mistakes because this allows I, the teacher, to see if the student is understanding the material.
What would surprise people about your job? People would be surprised that teaching is a job that is full of learning. Learning not only takes place with students, but with the teacher as well. As a teacher, you are constantly learning. What do you do for fun? Creating DIY projects. I love to go on Pinterest and get inspiration on projects that I'd like to do for my class or my home.