This is one in a series of Q&A's with teachers new to Denair Unified in 2019-20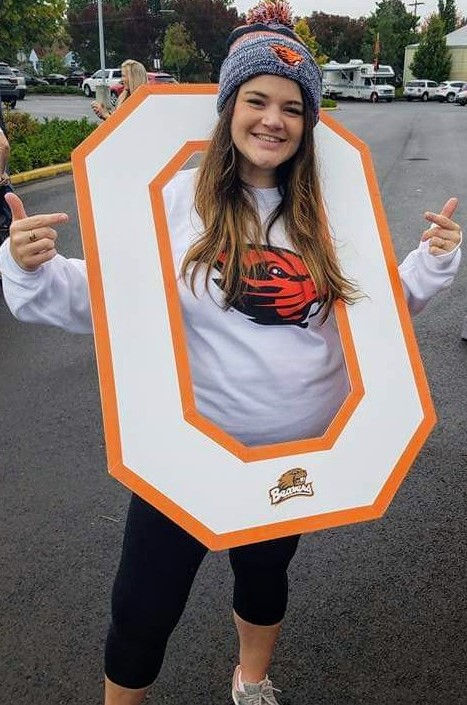 Family: I live with my husband, Ian, and our cat, Graycie.
School: Denair Elementary Charter Academy
Subject taught: Third grade
Experience and education: BA in elementary education and minor in English language learning from Central Washington University. MA in english language learning from Western Governors University
I have taught kindergarten (2015-18) and fourth grade (2018-19).
What attracted you to Denair? I have been a resident of California for a little over a year. I was commuting a ways for my previous job and wanted to find a district closer to home. That is when I heard about a beautiful town just east of Turlock called Denair. I found that the district's philosophy on education is very similar to my own. It provides excellent programs like PBIS and believes in doing all that it can to provide students with an education to help prepare them for their future. I knew immediately that this is where I wanted to be!
What most inspires you about teaching? One of the things that inspires me the most about teaching is providing students with a love of learning that will make them want to continue coming to school each and every day. My favorite teachers and professors have also inspired me to teach by always making learning fun and engaging, by pushing me to try new challenges and believing in me when I struggled the most in school. These are some the things I want to do for my students, so I can provide a positive difference in their lives like my teachers have done for me.
What is a challenge you look forward to tackling this year? This will be my first year teaching third grade, so learning this new grade level, and working with 8- and 9-year-olds is going to be a challenge I look forward to tackling. I cannot wait to start this new school year with my students, and my DECA team!
What is your favorite teaching tool or activity? I absolutely love reading, and love to use rich and engaging texts to introduce new lessons. Using books to teach new concepts helps get kids excited about the topic and can provide some background knowledge. It also allows students to make a connection between the lesson and real-world applications.
What do you want your students to remember? I want my students to remember to never give up and keep trying when challenges come their way. I want them to remember that failure is okay, and that mistakes allow thinking to happen!How can parents support what you do? Parents can support what I do by working with me as a team to help their child grow. This can be done through communication and collaboration, as well as reinforcing classroom/school rules at home so your child knows we share the same expectations. Parents can also support by letting their child play and take a break at home because the school day can be exhausting, and also take time to read with their child every day to help them gain a love for reading.