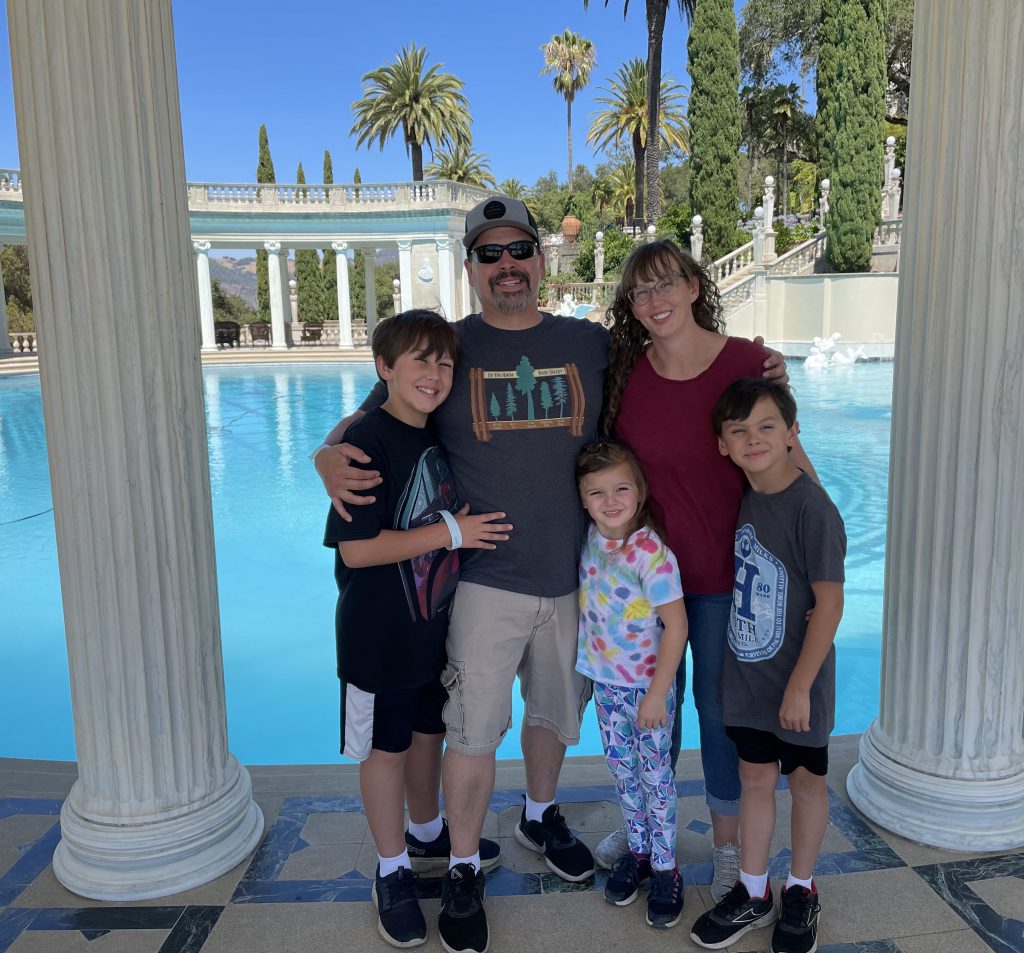 This is one in a series of Q&A's with employees new to Denair Unified in 2022-23.
Family: My husband Johnny and our three children, Johnny, Joshua and Arianna
School: Denair Elementary Charter Academy
Subject taught: Transitional kindergarten
Experience and education: This past school year, I was a substitute teacher. I received my bachelor's degree in history from Stan State. I am currently enrolled at Humphreys University working on my credentials as well as my master's in teaching.
What attracted you to Denair? The family feel at Denair is great; that is what I love best about this district. I spent most of last school year subbing at DECA and felt almost an instant connection to the staff and the students there. I am grateful that I can work at the same school my kids attend.
What most inspires you about teaching? As a kid, I struggled with certain parts of academics. Luckily, I had supportive parents who were there to help me. I want to be an encouragement to my students; we all need someone in our corner to cheer us on.
What is a challenge you look forward to tackling this year? This being my first year teaching my own classroom, I am looking forward to the challenge of the administration side of teaching — the meetings, paperwork and grading process. Being a substitute teacher, I haven't had much experience with this part of teaching.
What is your favorite teaching tool or activity? Last school year, I really enjoyed Coyote Chit Chat, this is a time when students can share about their day, usually followed by a question to get to know students better such as "would you rather never watch TV again or only eat vegetables." It's a great way to get to know your students better.
What do you want your students to remember? I would hope my students remember that I want learning to be fun. To better engage students, I think they should enjoy school. Not that it's all fun and games, but there should be a good amount of fun throughout the school day.
How can parents support what you do? We all have busy lives, but taking time to listen to your child share about their day at school is a great way to learn so much about their day. Another helpful tip — which I don't always follow — but try and read to your child or have your student read to you daily. Reading is so critical to a child's academic success.
What would surprise people about your job? There is a lot of prep that goes into a teacher's day. It's not just "here are some worksheets." I want my students to be engaged in learning and make the school day enjoyable. 
What do you do for fun? My family and I enjoy camping. We try and take a couple of trips a year.