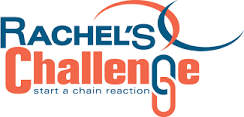 Submitted by Denair Unified School District
Argued by many as the most powerful intervention to ever be seen in public schools, Rachel's Challenge will be presented to DHS and DMS students and staff on Aug. 29 in the Coyote Center. That evening, there will be an encore presentation for community members, also in the Coyote Center.
Rachel Scott, the first student killed in the tragic shootings at Columbine High School in 1999, provides a stunning and inspiring story that holds the power to transform lives. More than 23 million people have heard Rachel's story in live settings around the world. It is reported that, as a result, at least eight school shootings have been prevented and more than 500 suicides have been averted.
Rachel's Challenge exists to equip individuals to replace acts of violence, bullying, discrimination and negative activity with acts of respect, kindness and compassion.
School Presentation: 9 a.m. Coyote Center
Community Presentation: 6:30 p.m. Coyote Center
Join us on Aug. 29 to start a chain reaction of kindness, compassion and positivity across our community and beyond.